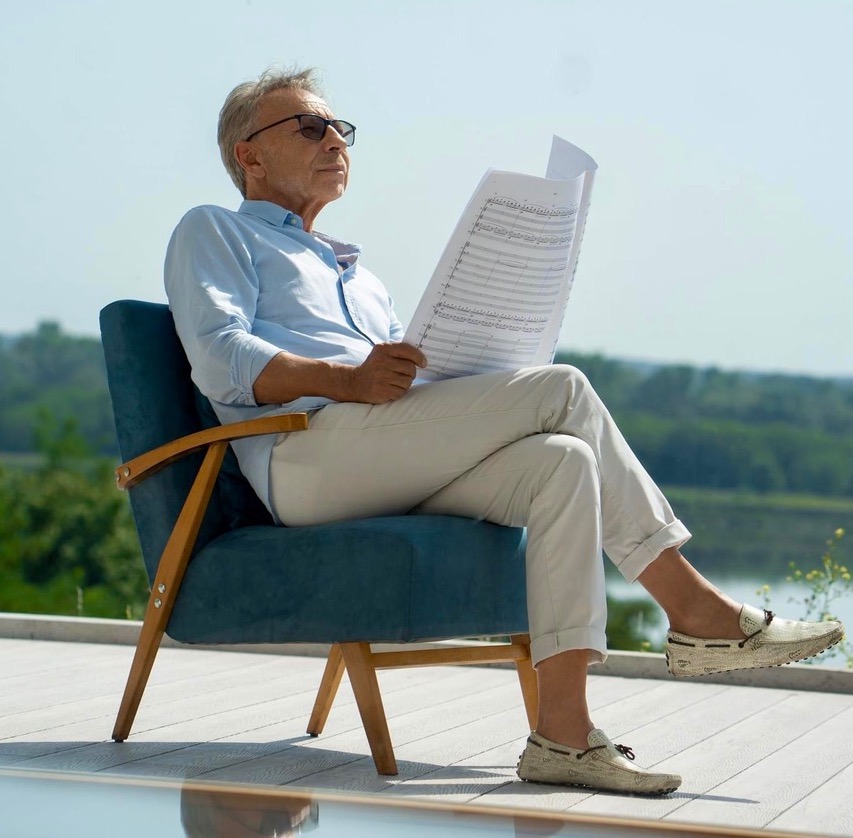 fot. Bartosz Maciejewski

Stanislas was born and educated in Poland. He studied at the Warsaw Academy of Music. In addition to his Music diploma he was awarded a second diploma in Stage Directing from the Academy of Theatre in Warsaw. He wrote the scores of more than 30 stage plays and many TV programmes, whilst enjoying considerable success as a songwriter and opera director.
His first international score was written for the TV series "SHERLOCK HOLMES AND DR WATSON". In the early 80`s the political turmoil in Poland forced Stanislas and his family into exile in Paris. This ultimately gave a fresh impetus to his international career as both songwriter and composer. He was signed by Island Records as an artist and songwriter, working with Marianne Faithfull, Jon Anderson and Diane Keaton, to name but a few.
In his native Poland, Stanislaw Syrewicz has recently created an imaginative installation "Grunwald" for the National Museum in Warsaw (youtube).
In addition, the renowned Philharmonic Orchestra in Lodz performed the premiere of his symphonic triptych "Transformations" and the National Ballet staged his ballet "Pupa" at the Opera House in Warsaw (youtube).
Member of EFA (European Film Academy) and BAFTA (British Academy of Film and Television Arts).
Stanisław Maria Syrewicz
Stanislas`s most recent scores for feature films include Julian Fellowes`s "SEPARATE LIES" (Celador/DNA FOX) starring Emily Watson and Rupert Everett; "EXTREMISTS" (Paramount Pictures); "NORA" (Natural Nylon) starring Ewan McGregor, and "STRICTLY SINATRA" starring Ian Hart for DNA films. Other film credits include: "THE CLANDESTINE MARRIAGE" (Portman) starring Nigel Hawthorne and Joan Collins; the British comedy "SHOOTING FISH" (Gruber Brothers) starring Kate Beckinsale and Stuart Townsend; Ken Russell`s "THE LAIR OF THE WHITE WORM" starring Hugh Grant, and Andrzej Zulawski`s "L`AMOUR BRAQUE" starring Sophie Marceau. Stanislas won the prestigious A.C.E Award in the USA for his score for Ivan Passer`s "STALIN" (HBO), starring Robert Duvall and Julia Ormond.
His television credits include "CRIME AND PUNISHMENT" (NBC) starring Ben Kingsley and Julie Delpy; the Hallmark series "THE INFINITE WORLDS OF H.G.WELLS"; and "THE PRINCE AND THE PAUPER", "PAPARAZZO" (YTV); "A WOMAN AT WAR" (BBC/Canal+); "IN THE COMPANY OF WHALES" (Discovery); "THE WINDSOR PROTOCOL" (Showtime), and "KIDNAPPED" (Family Channel).
His latest score for television has been the music for "BRITZ" two part drama for Channel 4.